So you were good this year and for Christmas you got a new mountain bike. Specifically you got the new

2015 Specialized Crave Expert

that we highlighted the other day. Now what? Well you could head south to ride some awesome Single Track around

Mulberry Gap Mountain Bike Get-A-Way

located in Northern Georgia. You will be fed like a King or Queen, treated like royalty, and ground down like ground chuck on the climbs around here. There is up and then there is North Georgia up. I have ridden in Colorado and Utah and would take those climbs over these climbs any day of the week but it sure is beautiful around these parts!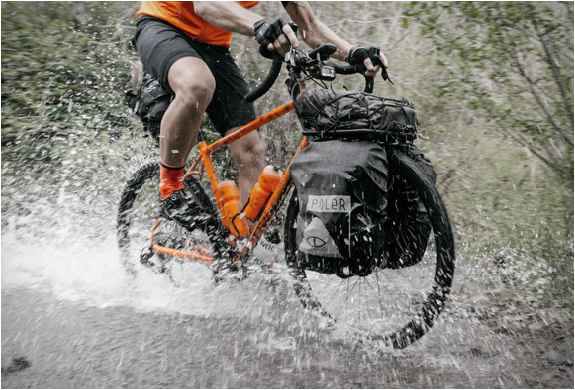 Or maybe you got the

2015 Specialized AWOL X Plorer

instead and want to explore some scenic road rides without snow or ice to worry about (even though you could easily fit studded tires on this beast for WNY winter riding! There are an abundant amount of gravel roads around the area and you will definitely get hill work in very easily.
Either way there is some great riding in and around this beautiful North Georgia location and we can help you chose your new bike of choice for some destination riding. If you are looking to save money and missed
out on the Reverse Bike Auction and all the great deals on 2013 or older models. Until 10/31/2014 - ALL 2014 BIKES ARE 10% OFF & YOU RECEIVE A GIFT CARD FROM TOM'S PRO BIKE FOR 10% OF REMAINING VALUE. That is not a bad deal at all. The remaining 2013 inventory is on sale - just not as big of a price cut that you could have scored the last 3 or 4 weeks with the Auction - stop by for more information.
We are open from 10-6 today so come on down - the weather looks like it is trying to clear up for some more beautiful fall riding.
Don't forget we stock
Assos Clothing & Accessories
now.
Indoor Race Series
information is out. Click on the link to register and purchase your race credits because it is going on right now! Sure the weather was ideal for outdoor riding recently but you saw what happened last
weekend. Don't miss out on some great winter training opportunities!