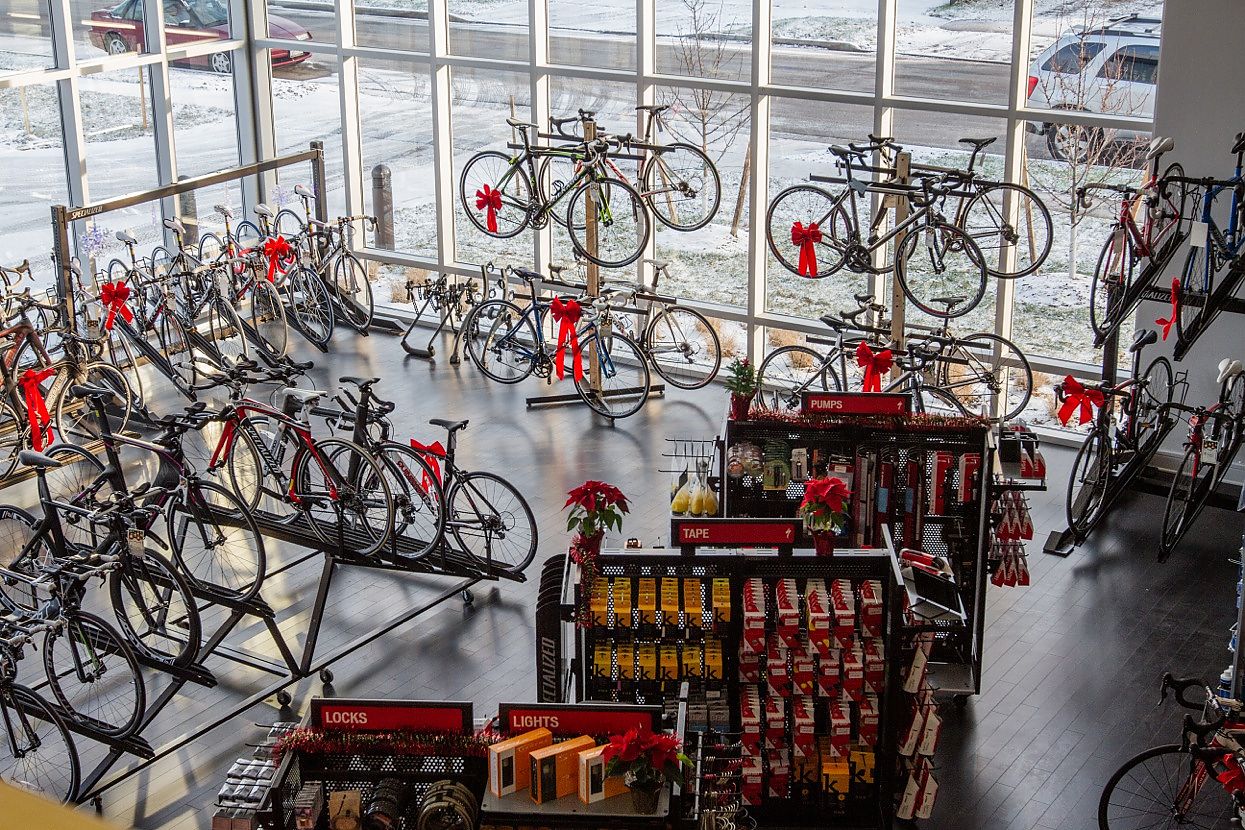 A friend posted an interesting article about Online & In Person Bike Shopping Statistics so I figured I would twist it a little and ask the readers of this blog (and our Faceboook page) why do you shop at a store instead of online?
Here are some of the details from the article:
Some details from the study:
The number of consumers who visited a bike shop, but purchased a bicycle from a discount/mass merchant increased by 117 percent (compared to the 2012 study).

At the same time the number of adults who visited a bike shop, and went on to purchase a bicycle from a bike shop fell by 20 percent.

And adults who visited a bike shop and went on to purchase from an online retailer such as Amazon also declined by 36 percent.
The person who posted the article originally made the comment that because shops don't stock the exact part you are looking for and have to order it anyways. I can attest that at Tom's there are a lot of parts available and I know Tom takes pride in that fact.
As I said recently you don't ever see an Amazon.Com bike club. You also won't find a capable repair shop or a place to rent a bike while traveling on the web.
What makes you desire personalized service over a discount for shopping online and dealing with a computer? Let us know because we appreciate our great customers. Stop by today from 10-8 to check out our inventory.
Want a great way to test out your bike? Purchase the bike and sign up for a slot of our Indoor Training Series.
Indoor Training Series is on right now. Information

HERE

!
WE RENT FAT BIKES NOW
! Interested in trying out a Fat Bike without having to purchase one? We now rent the Specialized Fatboy at Tom's Pro Bike!