Well this bike speaks very loudly to me and I cannot wait for July 15th and the release of the
Specialized Diverge
. Details are very limited right now but if you are looking for a "gravel grinder" and multi-purpose bike well this just might be the ticket for you! Keep tuned in and we will provide more information when it is available.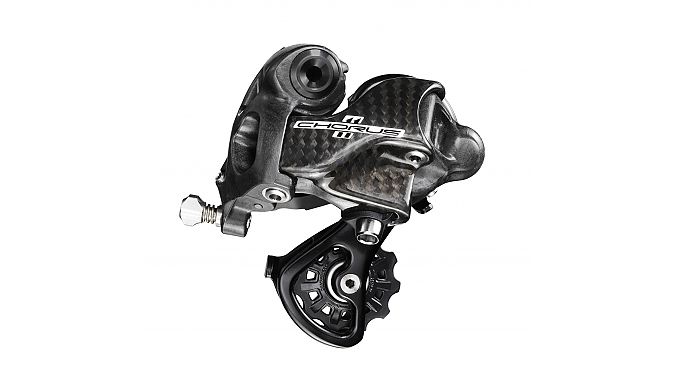 Campagnola is releasing
updated mechanical groups
and it seems to be focused on improved shifting response.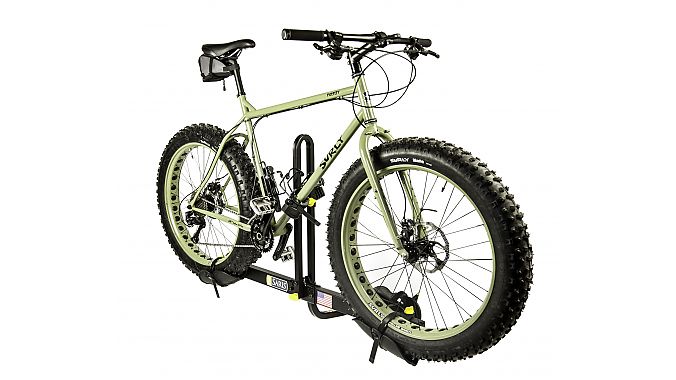 Today is like the Mother of All Days to make Blogger Bill smile. First a gravel grinder and now fat bike carrying abilities.
Saris is adding "Fat-Tire" trays for it's Freedom Racks
. If you have the Freedom and a Fat Bike stop by and we can order them in for you!
To wrap up the day here is the S-Works Almira SL4 of pro rider Evelyn Stevens.
More pictures available here
!
A great way to test the your new Mountain Bike out and to start off the Mountain Bike season is to race. Single Track Racing is hosting a 6 (Only 2 left) race series at Sprague Brook on Tuesdays. Check out their
Facebook Page
for more information or
Register Here
. This is in full swing and to help support Mountain Biking in Western New York come on out for the next 4 races (or 1 or 2 or 3 if that is all you can make). The group that runs these races are good folk and deserve our support!
Check out our
Events Page
to find out what is going on around the shop and don't forget time is running out to get your bike serviced for The Ride for Roswell June 28th!
Huge clothing sale taking place right now - stop by
and check out our inventory!
Included in this great sale is Mavic Mountain Bike Clothing and road and mountain bike shoes as well.
Don't forget
if you are contemplating the
XTERRA Syracuse
or
XTERRA ASP
to let us know if you are interested in joining a training team at Tom's as well.
Lancaster, New York 14086